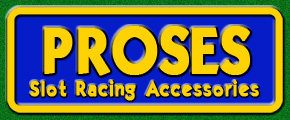 Laser-Cut Building and Accessory Kits
for 1:32 Slot Car Layouts
Our new items are made of precision laser-cut, hardened various thickness cardboard materials.

They are strong, sometimes stronger than plastic materials and the big advantage is they can be painted and weathered much better than plastic kits.

The first series includes some "vintage style" buildings and banners reflecting years between '50s to '70s which companies do not produce anymore.

We can also produce custom projects for slot car clubs.

All items can be found at our Ebay Store A1 Hobby Shop

Slot Forum members can buy at 10% discounted prices if contact us directly at info@proses.com.

STC-401 True & Clean
Tyre truer and cleaner for 1:32 scale slot cars.
220 to 15VDC Adaptor, sand papers and felt spares included.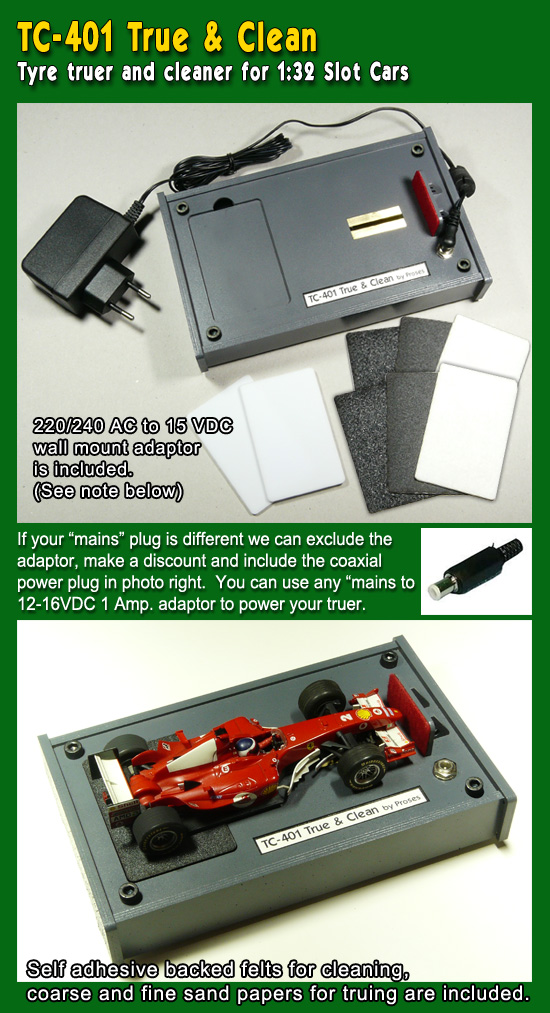 Application Video

Price: GBP 29



Price: GBP 7.95



Price: GBP 15.00



Price: GBP 12.95



Price: GBP 12.95